There are several hypotheses on how to increase Trust Factor, but none of them have been proven. Although Valve has never revealed every aspect of the system, they have hinted at many of them in their remarks.
Over the years, Imbaboost has learned what really works and what is simply a fiction.
How to raise trust factor csgo ?
The trust factor is Valve system that defines how trusted our account is. Its goal is to improve the matchmaking system to compare players with similar trust levels. The system itself is not perfect and sometimes backfire genuine players. Trust factor job is to check our activities and evaluate our experience.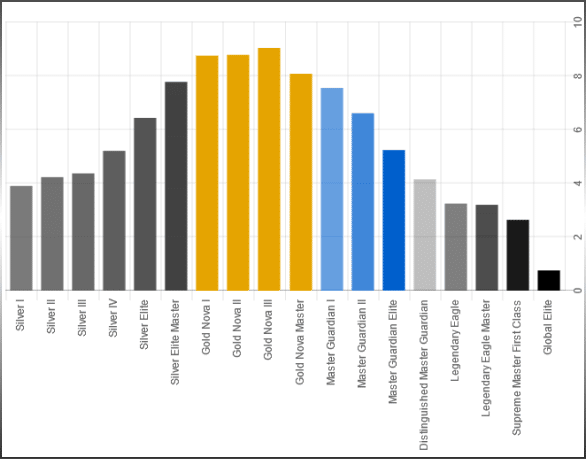 More than 90% of players are in ranks lower than Legendary Eagle. A lot of them are frustrated as because of the trust factor they often face cheaters on their games. Even if you are a genius player you can get to low trust factor with simply reports of the enemy team. It means the better you play the higher chance you get to be reported, and it will lower your trust factor to face on your next games other players that were reported. At some point, your matchmaking games will end aginst not legit players using illegal software, and such experience can result in big frustration. Many people are asking Valve what are the factors of trust factor and how to increase it but there was never a clear response to such questions. All the practices you find on the internet are just assumptions of players and their experience. The only official pieces of information from valve you can find on the steam website:
How to improve Trust Factor:
Of course there are other ways and factors that players explored in time of using the new system. Same as we learned them in our boosting process in past few years.

Our boosters use paid VPN services to imitate IP from certain location to protect our clients.

All our services are done manually. We approach every order individually to provide the best results possible.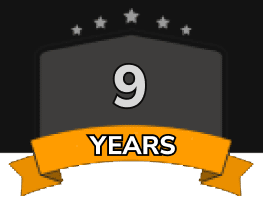 Imbaboost operates since 2013. We are one of the oldest boosting companies registered in Europe.
Trust Factor - How not to lose your rank
Since 2017 we have all struggled with the new Valve Trust Factor system. There are many theories on how to boost it but all of them are just assumptions. Valve has never said all factors of the system but they pointed out some of them in their statements over the years. As we boost ranks since 2013 we also have developed what helps us to increase the trust factor of our smurfs and what does not. We made a report of our experiments and put it all in one place.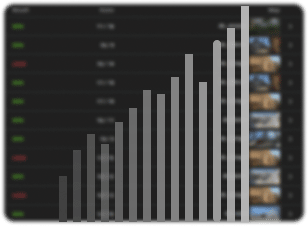 All opinions on our subject can be found on forums independent of us. Check our reviews they speak for themselves!
100% satisfaction since 2013. Guarantee legit service ask to get a complimentary walkthrough of our services with a support specialist.
How to boost Trust Factor ?



Commendations are a popular way to boost your trust factor. You can order from us up to 500 commendations. Whole the process is done legit we login our accounts manual and join server, then we send you recommendations and logout repeating that process over and over again. Because of manual work our commendation service take a lot longer then bots so usually our clients join our server at the session time and AFK.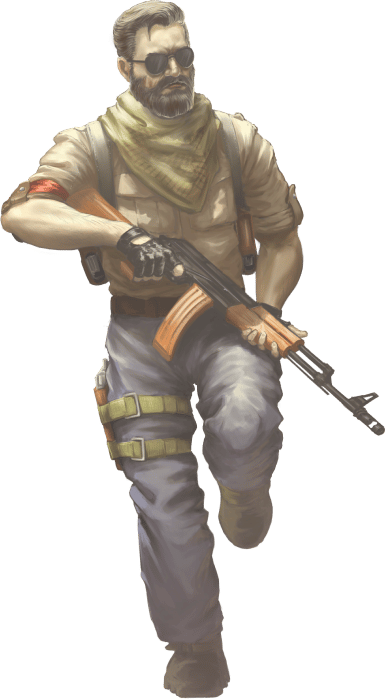 All our Steam Comments are made from accounts up to 5+ years old. We do not use any new or banned accounts. It's a great way to make your account look more legit.
Comments are done manual we do not use bots for it, so they can be individually crafted for your needs, you can also send us your comments list.
We do not provide Trade Comments as they are always used for scam and that end with bans. 

  CS2 Boost FPS – In-Depth Video Setting Analysis with Real FPS Values   Counter-Strike 2 is the latest in the popular series after CS:GO.
[...]

Many dedicated CS:GO players are eagerly anticipating their chance to dive into the CS2 beta of the highly anticipated sequel to Counter-Strike. On September 1st,
[...]

The problem of cheaters spoiling multiplayer games is an issue faced by many games, including Counter-Strike. But in CS 2, Valve is stepping up to
[...]
Trust Factor - How not to lose your rank
Order our in-depth report about the trust factor and the best ways to rank it up. There are many theories on how to boost Trust Factor, but all of them are just assumptions. As we boost ranks since 2013 we have developed what helps us to increase the trust factor of our smurfs and what does not. I hope these experiments we made will help you out to reach the green Trust Factor as without it you will face cheaters in almost every game and that's frustrating.