Our Faceit boost is focusing on your safety; that is why we always use a VPN close to your location.
Imbaboost is the oldest boosting company trust in our experience. We are raising ranks since 2013, providing faceit boost on Level, Elo & Wins.
Over 30000 Orders done by our FPL Players working under contract. We do not hire random players like other companies.
Faceit is a league where young players can try to climb their way to the pro level. Starting from bottom level 1 up to level 10. Faceit advantage is for sure anti-cheat which stops a lot of cheaters, same as great 128 tick rate servers. As great, it sounds there are also downsides like everywhere you can get in team bad players, leavers and trolls that will deny you getting on the level you deserve. All the hard work can vanish because of the bad teammates and in that situation, imbaboost came in. You can play with us in one lobby and avoid all that toxic lobbies or if you do not have so much time we can just simply do it for you.
Make payment & Fill up the form
Add discord: imbaboost#8777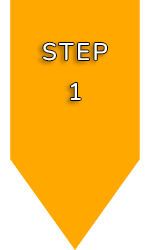 Imbaboost provides faceit boost service up to 3000 elo. We are on the market since 2013, and from 5 years, we provide a faceit boost for our clients. You can buy from us levels, Elo or Wins. You can also purchase faceit accounts done by us. We do not resell someone's accounts or services, as boosting requires trust. All our boosters work under contract as a full-time job. We do not hire freelancers. They are not reliable; we prefer players we can meet face to face. If you need any faceit boost service, we can help you with that. We boost seven days a week, and our support is always ready to answer your questions.
Our Faceit boost is done in two ways. Solo Queue Boost, where booster play on your account and Duo Queue Boost, where you play together with boosters in one lobby. DuoQ is done only on EU servers. We make SoloQ for everyone, no matter where you live. Our prices match the time we spend to make the order. Higher levels require more prominent lobbies to be done productively, as playing solo can take longer.

All opinions on our subject can be found on forums independent of us. Check our reviews they speak for themselves!

Our boosters use paid VPN services to imitate IP from certain location to protect our clients.

All our services are done manually. We approach every order individually to provide the best results possible.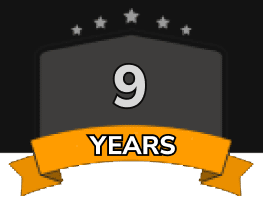 Imbaboost operates since 2013. We are one of the oldest boosting companies registered in Europe.
Trust Factor - Stop playing against Cheaters
Order our in-depth report about the trust factor and the best ways to rank it up. As we boost ranks since 2013 we have developed what helps us to increase the trust factor and what does not.